Published in Exit Weekly

by Christina M. Hinke
Exit weekly
Oct. 18, 2006
Artist Lex Leonard has spent a lot of time finding a place to call home.

Over the last decade he has worked within the walls of some of North Jersey's most recognized art collectives, including Jersey City's 111 Building on Front Street, which famously vacated last year so the site's owner could build condominiums.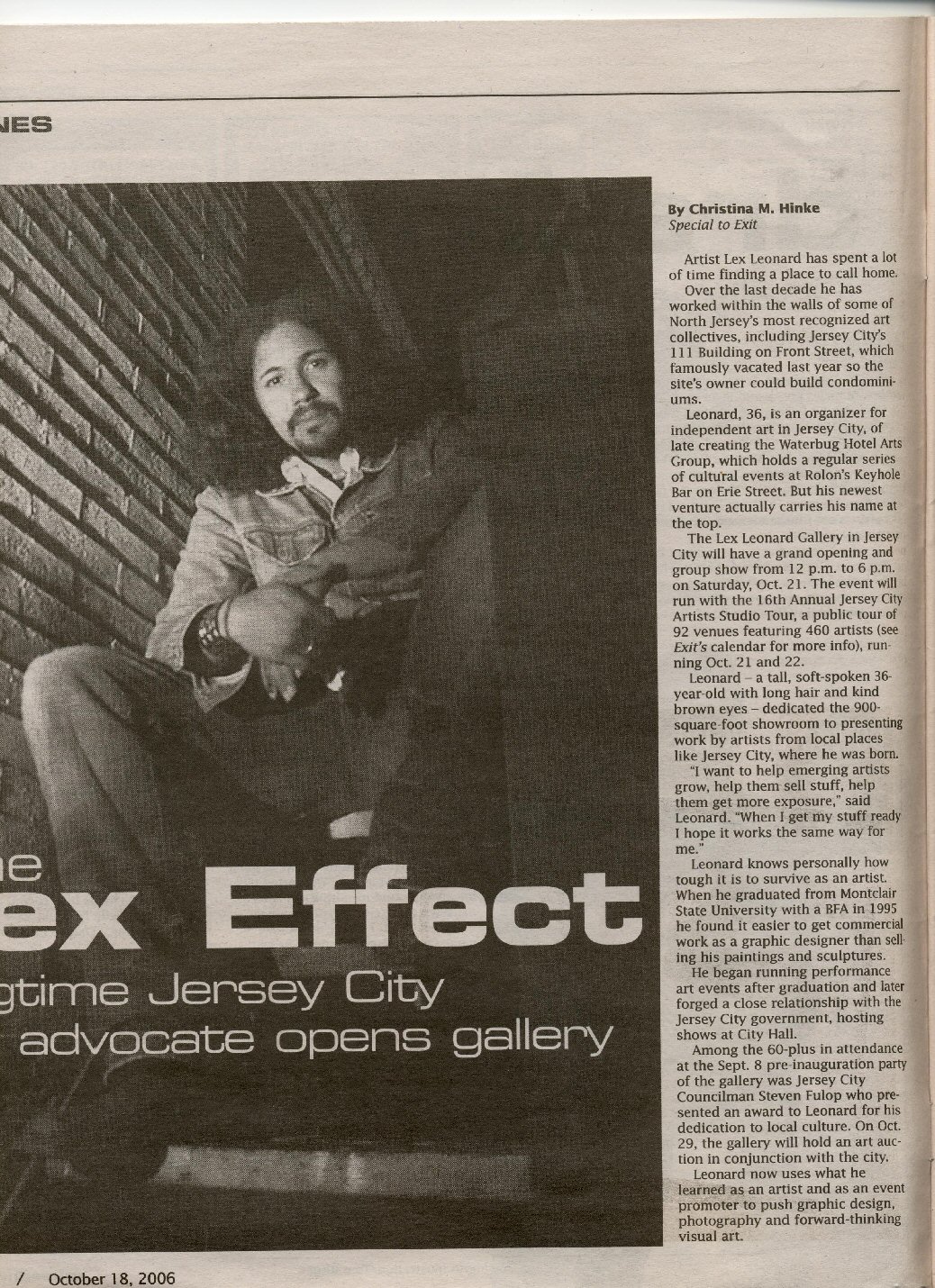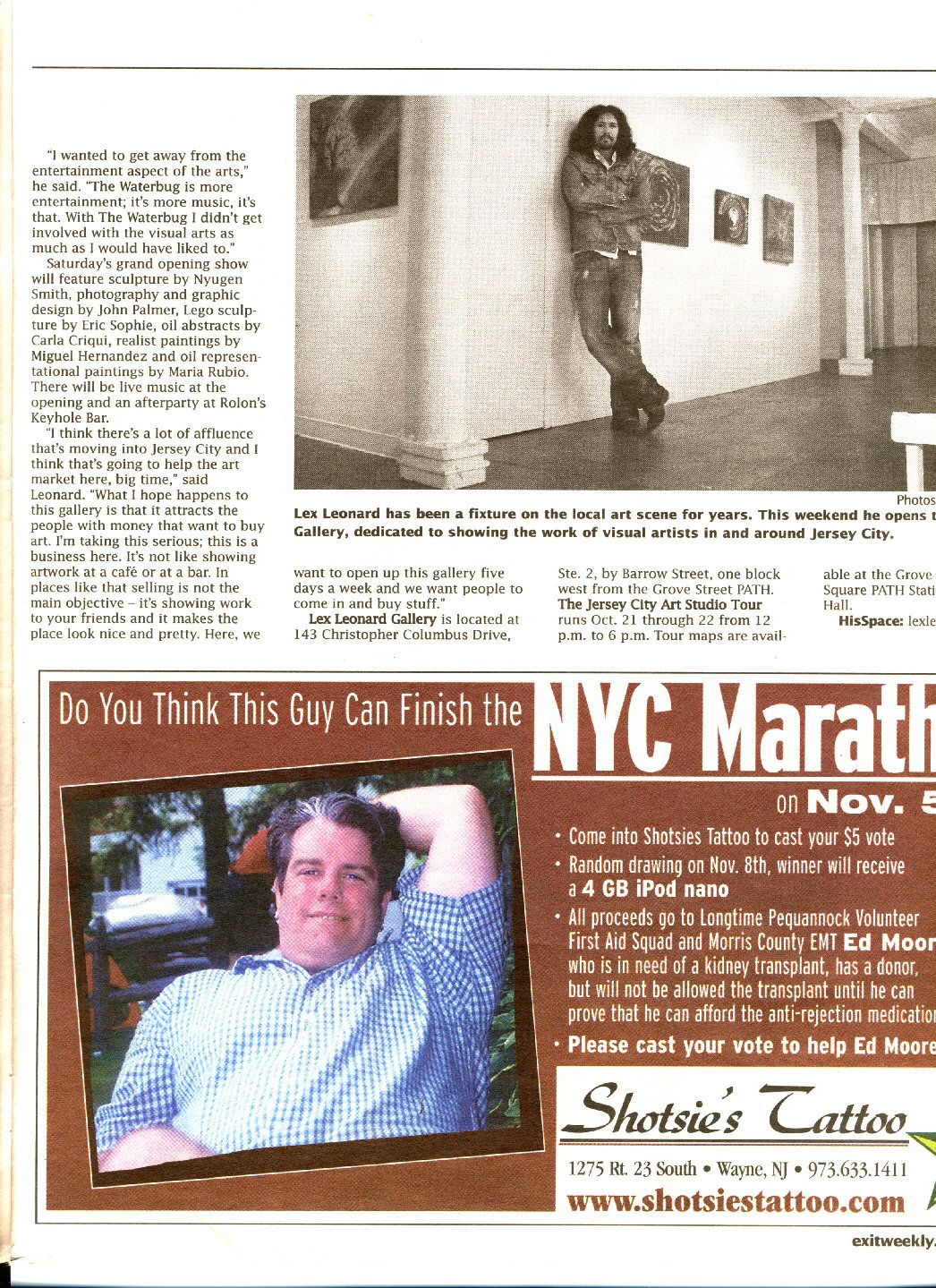 Copyright 2006 Exit weekly. All rights reserved. This material may not be published, broadcast, rewritten or redistributed.